The United Glass Company (Wistarburgh) was America's first successful glassworks. It operated largely prior to the American Revolution. Glass made at the site can now be attributed to this factory because of analysis of alkali-lime glass shards from the glassworks site shows that green Wistarburgh bottle glass is much more calcic and is enriched in various trace elements (notably the rare-earth elements) compared with later south Jersey glass for which analytical data is also available for. The compositional data indicates that Wistarburgh's proprietors made use of a batch recipe containing approximately 68 wt.% local sand, 24% dolomitic limestone, and 3% each of soda ash and potash. In addition to green bottle glass, blue, aquamarine, and colorless potash–lead glass and colorless potash glass were also recovered from the Wistarburgh factory site, suggesting that a range of specialized glassware's was produced by this factory.This method for determining Wistarburgh authenticity was patented by J. Victor Owen. (check out his resume quite impressive)
http://www.smu.ca/academic/science/geology/bios/victor_owen.html

A lot of Wistar attributed glass has now been made possible because of Mr. Owen's work.The two bottles shown here have the gall (white yellowy looking substance with the texture of cement grout) in the pontil seen only on glass manufactured at Wistarburgh.The vial is small at only 2 and 3/8s in length and 5/8s in circumference.The cylinder shaped utility or med bottle is the same in color but stands 6 inches in heigth and 2 and 3/4 inches in diameter.Both bottes have the familiar Wistar yellow green color in them.My best guess is the vial is very old made in the early years of the factory 1739 to 1760.The utility bottle shape was more prevalent after 1760 so my best guess is the 1760 to 1782 period of the glass factory.The pontil on the utility bottle is one of the prettiest I have ever seen or held.Although Wistar glass is rare you must remember they were in business for 43 years with the 20 year period just before the American revolution being very prolific and profitable for Caspar Wistar and then is Son Richard.Their glass is out there in our antique bottle market as hundreds of thousands of pieces of glass were made there in 43 years of manufacture.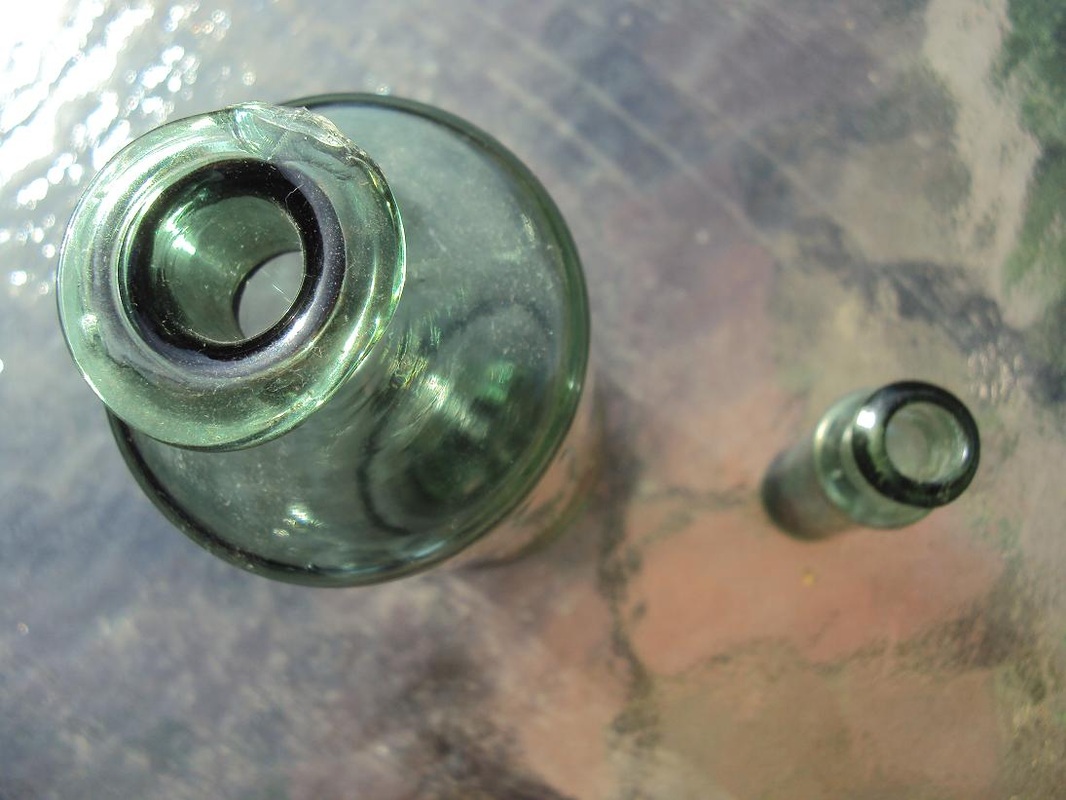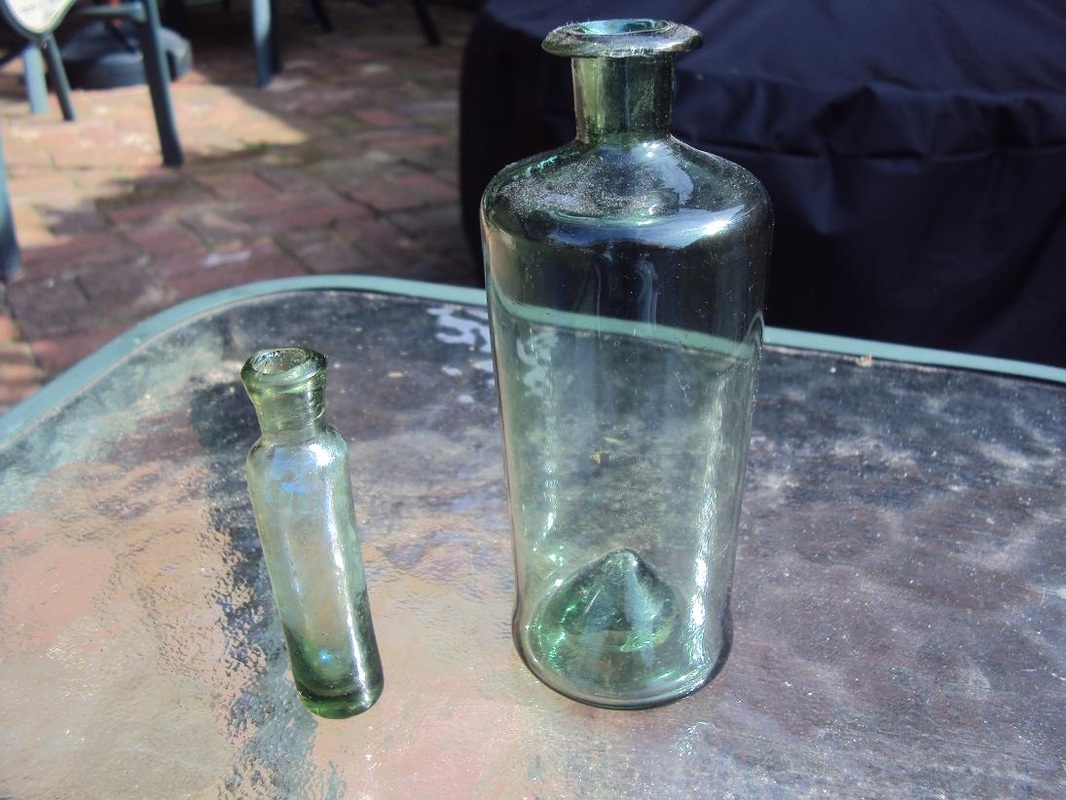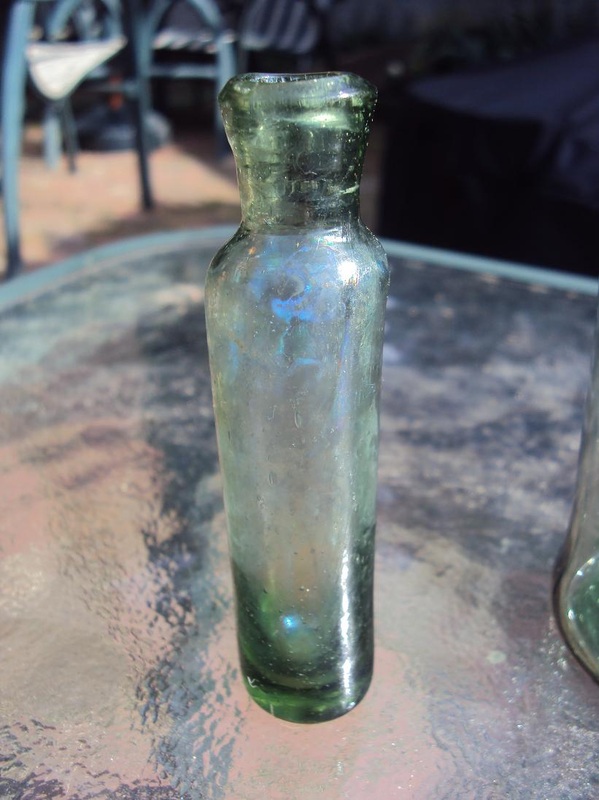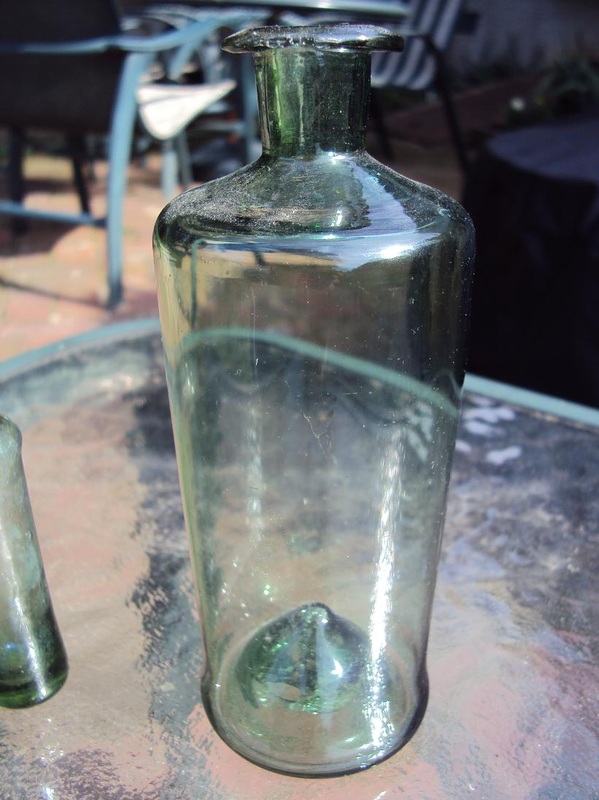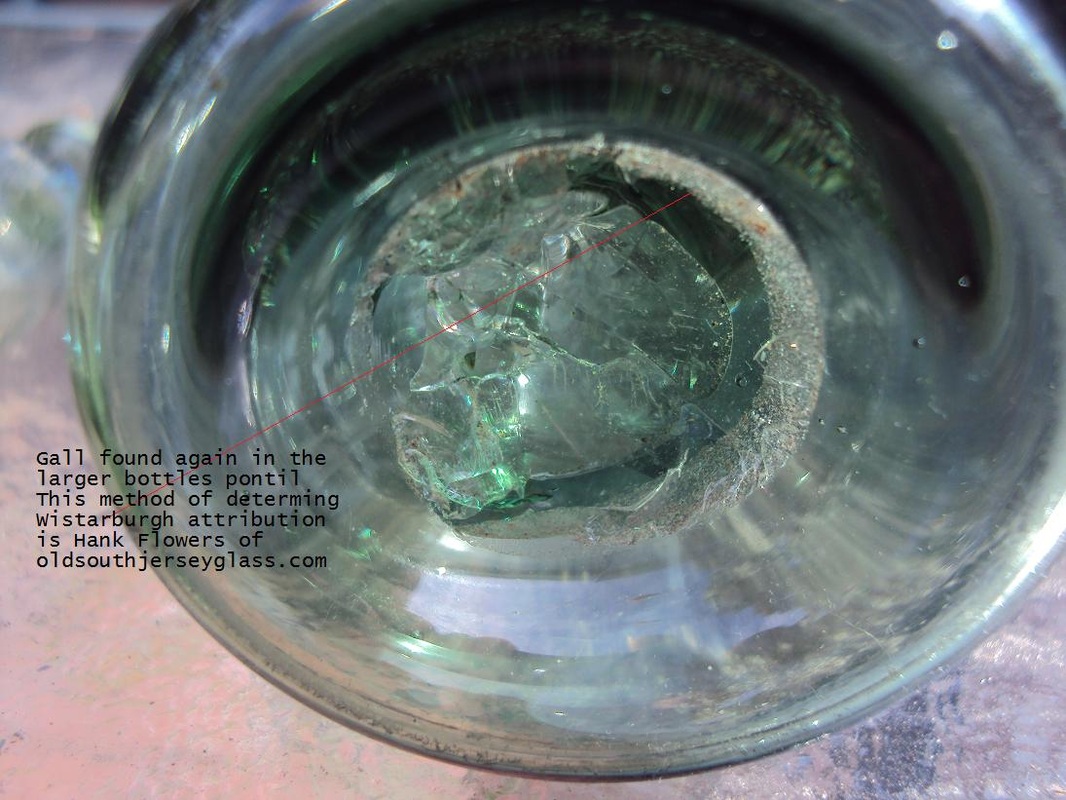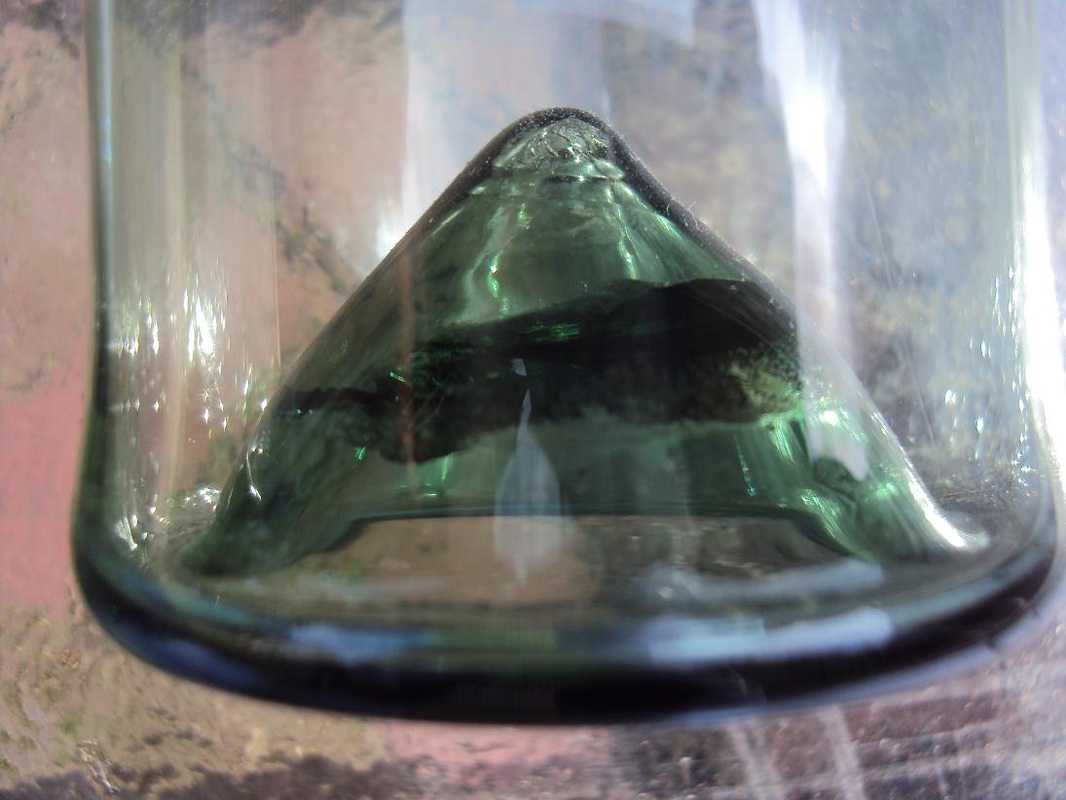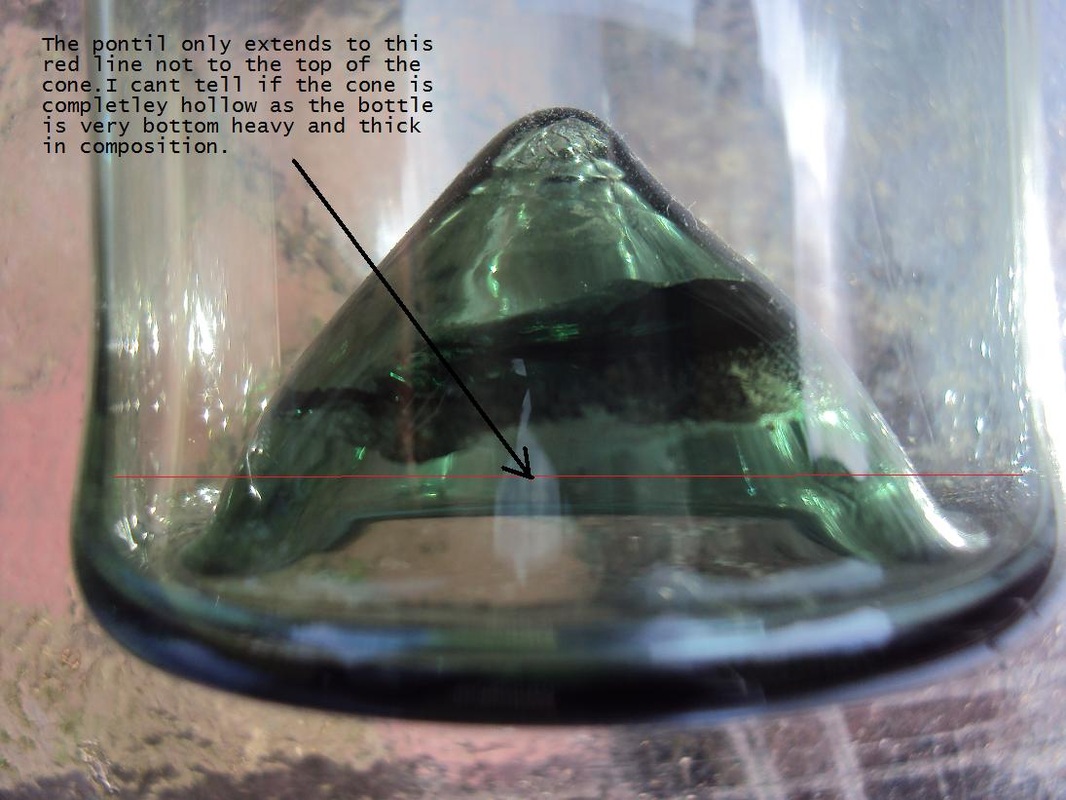 ---