The Solomon Stanger Glass Works 1848 to 1852

A Diary kept by Solomon Stanger is the basis for this factory being in existence. Between the years 1838 and 1847 Solomon Stanger the 2nd was blowing glass in Bridgeton New Jersey. In 1848 he would purchase from Esquire Thomas Carpenter the 2nd the old colonial defunct Edward Carpenter owned Olive Glass works. These were the original glass works founded by his father and his uncles in Glassboro in 1780. He rebuilt the furnace and employed 10 journeymen and 9 part time blowers. The factory was quite successful as they were in direct competition with the other Glassboro factory the Whitney glass works owned by Thomas Whitney. The factory made small medicine vials and bottles along with figural cologne bottles , pyramid type ink wells along with common half pint,pint and quart bottles. The company lasted but 4 years for in 1852 Solomon closed the factory ending the final chapter in the old original glass works lifetime.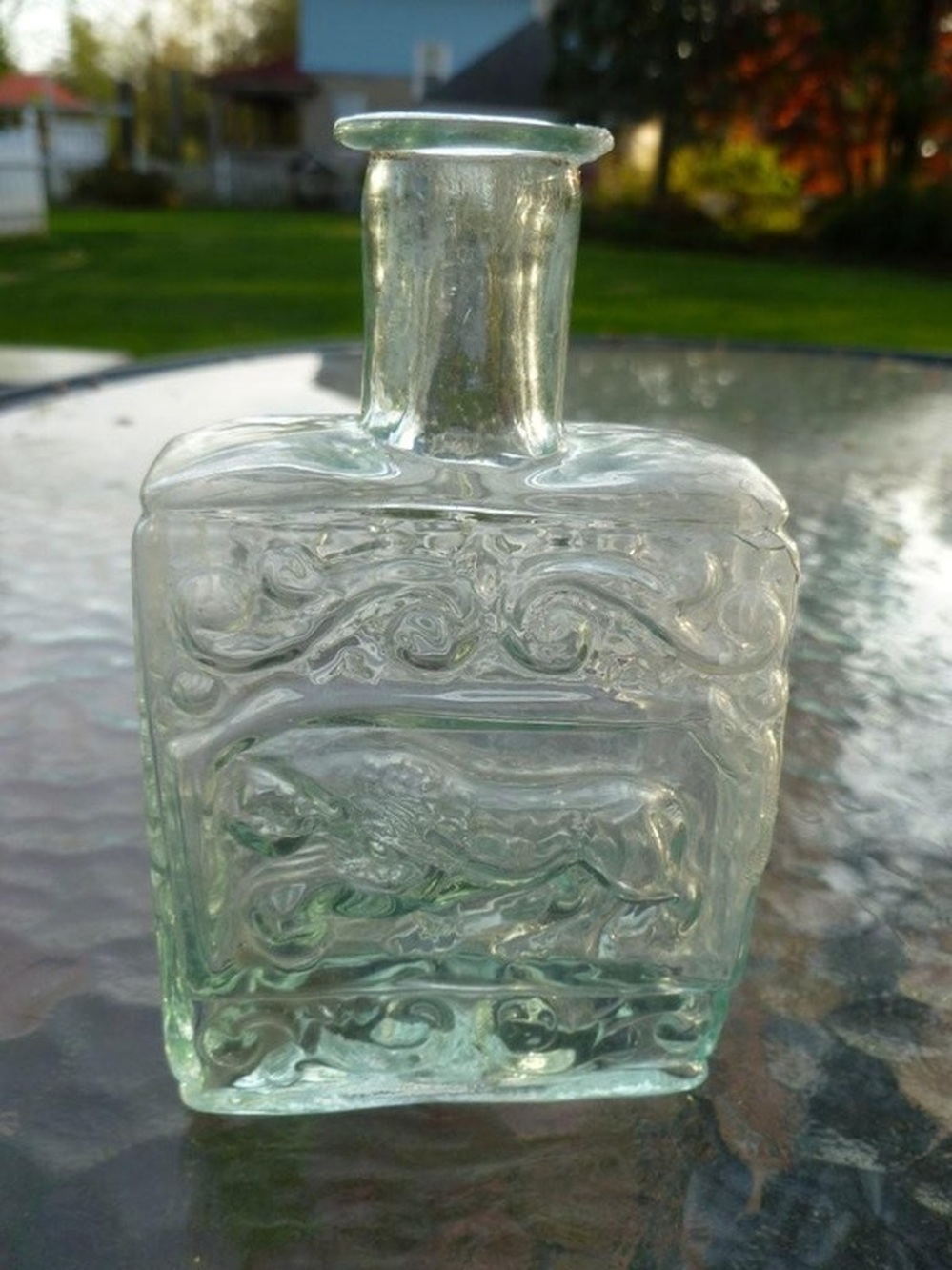 ---
Bottles made by the Solomon Stanger Glass Works according to his diary he kept in 1849.

In 1848 Solomon Stanger again fired up the old furnaces at the original old Heston and Carpenter glass works. The basis for this assertion comes from a ledger that was kept by Solomon from the years 1848 to 1852 not only detailing the types of bottles made but also who made them and for for how much. According to the ledger he employed 19 journeymen and twelve apprentices. Of the 31 employees 5 were steadily employed and the ledger also shows the factory was dormant during the hot summer months from the month of June until the end of September.The journal also shows that the workers were paid on a piece by piece basis. A typical worker was paid 5 cents for blowing one dozen type of oil bottles to every cologne imaginable.