Beaded Scroll BS-Group
The beaded scroll group consists of some of the more elaborate designs seen on these early salt dishes. As the name states Beads and scroll work cover virtually every portion of the dish. These salts were thought to have been quite popular between 1828 and 1838 and represent Americas version of Rocco art. This group had a total of eight designs with most having different bases and top rail ornamentation. Colors ranged from clear to Opalescent,various shades of greens, amethyst,various shades of blue,violets, clam broth and even red. The salts in my collection are clear but I happen to have three rare ones of the same mold the BS-1.



This is the Neal listed BS-1 which was manufactured at the Boston and Sandwich Glass Company. This salt was only made in clear and is actually quite rare.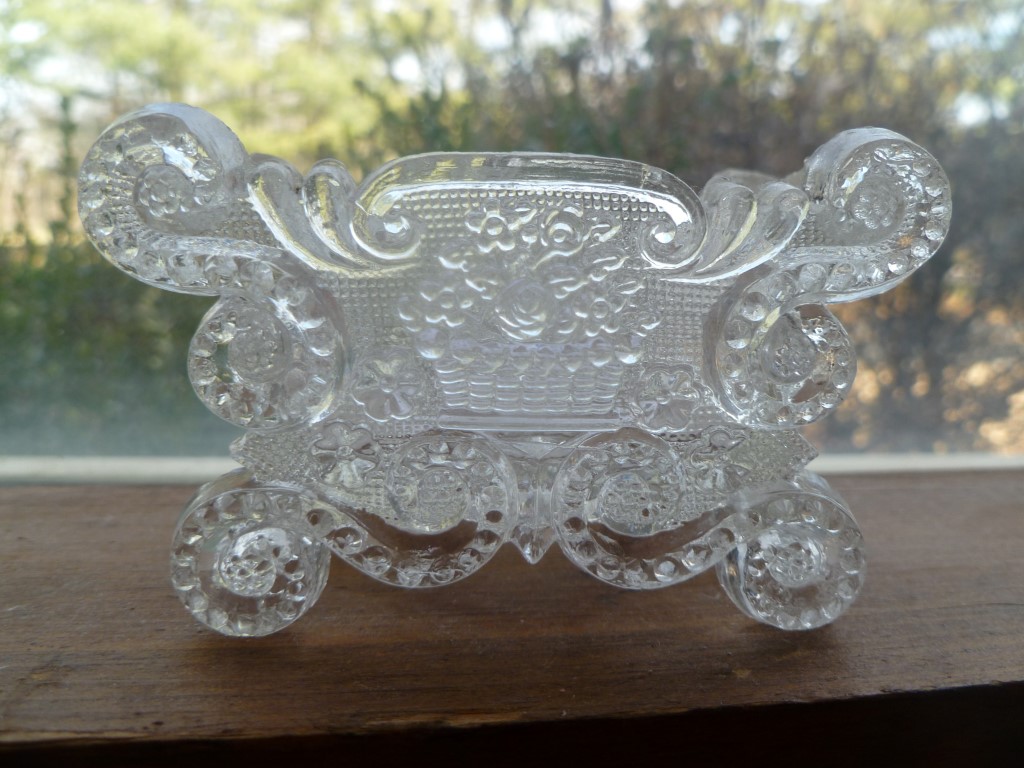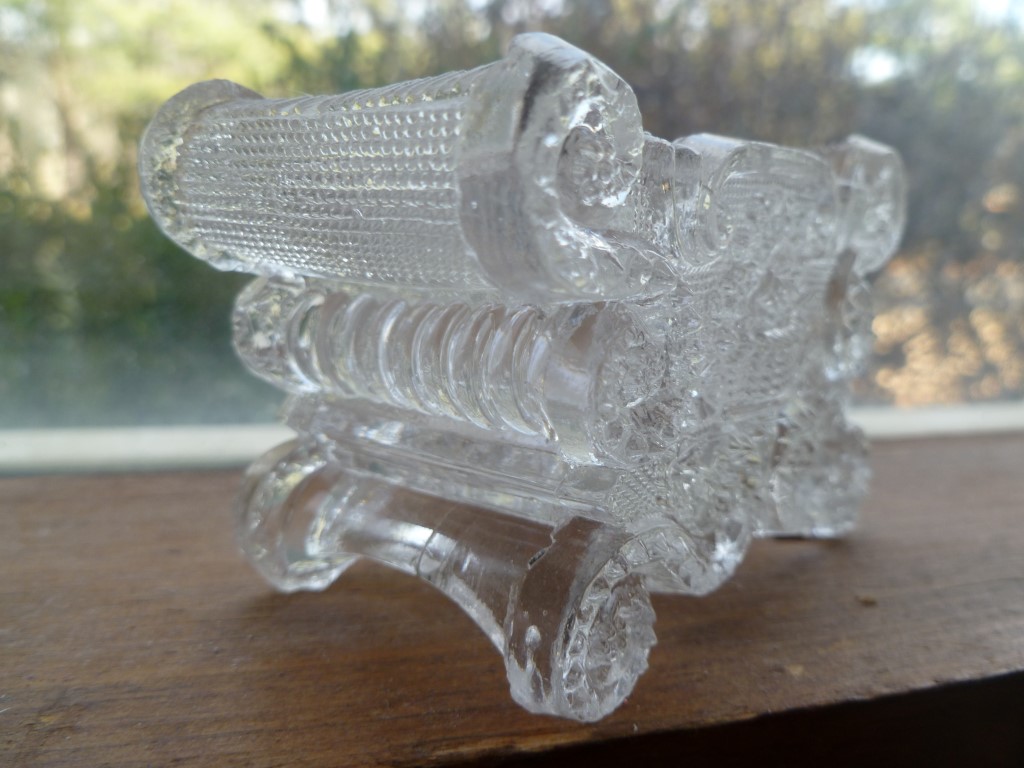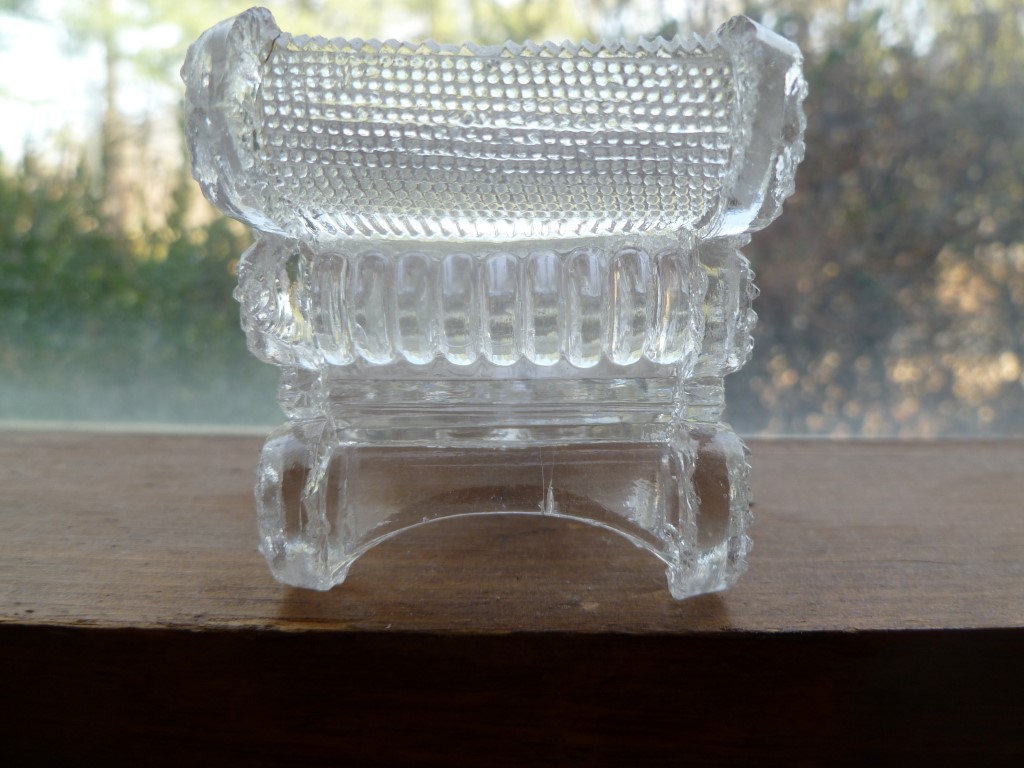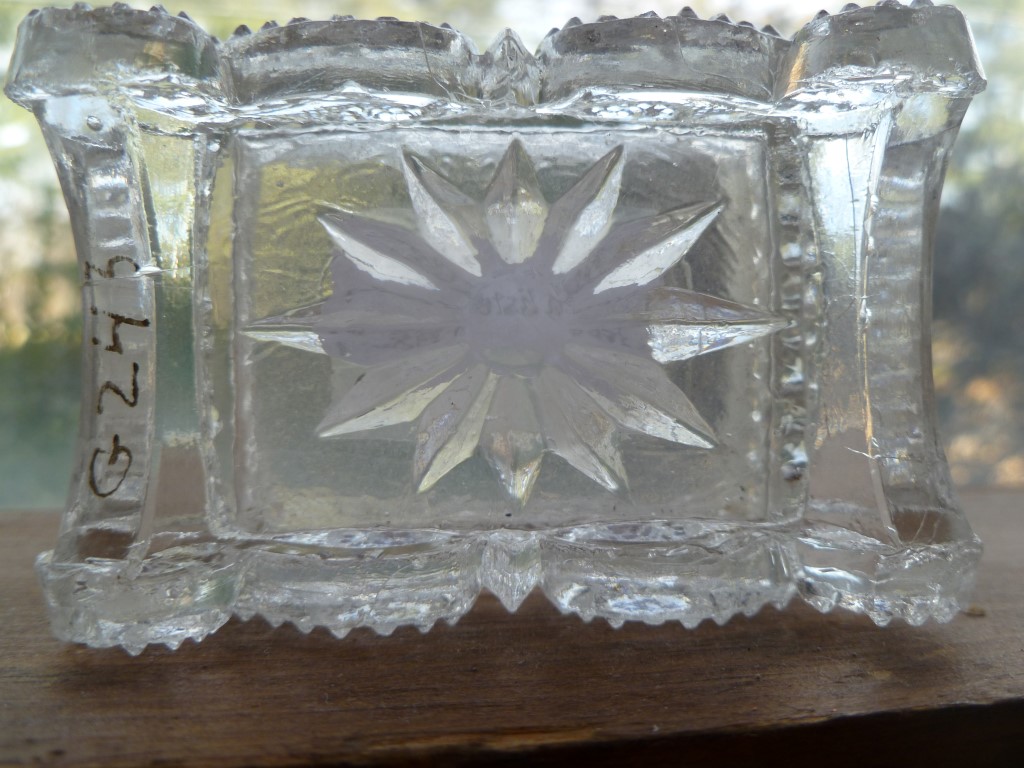 This is the BS-1F listed as plentiful by Neal and was also manufactured at the Boston and Sandwich Glass Company. Through a little research I was able to determine that this salt doubles as a free standing salt and is also listed in a later category which is an exceptionally rare one the Covered dishes in which this very salt doubles as the base with a matching lid.